Washington State Minimum Wage To Be Raised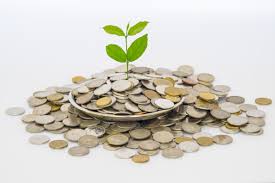 Washington State is soon to be raising its state minimum wage from $13.69 to $14.49, an $0.80 increase in wage or a 5.83% increase. This increase is set to take place on January 1st, 2022, as Labor & Industries is required to raise the minimum wage under Initiative 688.
What is Initiative 688? Initiative 688 was approved by voters in 1998, requiring L&I to make a cost-of-living adjustment to the minimum wage each year between 2001 and 2016. Initiative 1433 then took place requiring the minimum wage to increase to $11.00 in 2017 and then raise by $0.50 for the next several years until it was $13.50 in 2020. Followed by another increase of $0.19 leaving it to $13.69 currently.
Every year, Labor & Industries is required to increase minimum wage to meet the cost-of-living adjustments, meaning that it's an increase to combat inflation, allowing those who are paid minimum wage enough money to (hopefully) stay afloat.
How does this increase affect 14-15 year old workers? With this increase, it means that they can be paid as little as $12.32 per hour, at most 85% less than the current minimum wage. So while 16 and up can make $14.49, 14-15 year old workers will now be paid at minimum $12.32. 
Surprisingly, the federal minimum wage is only a mere $7.25, almost exactly half of the new minimum wage. This explains the rapid increase in population for the West Coast of the United States, despite our higher cost of living.
With your first paycheck of the new minimum wage, buy yourself something nice with that $20 🙂