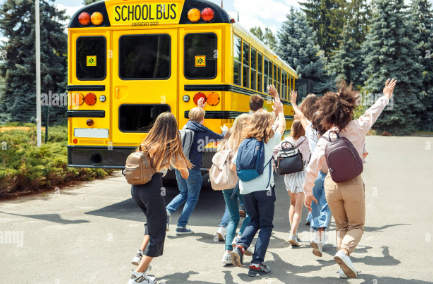 Capital High School has had an influx of students coming in late to class because of the morning bus situation. All grade levels are impacted in this problem. The late buses also affect the students' learning and the class flow of the classroom.  
The late buses are important to Capital High School because these buses really disrupt class and affect  certain students' educations. This topic involves students who arrive late to school via bus but it should also concern teachers and other students as well because everyone's education should be equal and equally cared about. 
The late bus issue has been happening since the first day of school and has continued through October. These students are 10-15 minutes late everyday. This puts heavy problems on the students' learning that is late everyday and really affects the class flow. I interviewed Izzy, a sophomore at Capital High School, regarding the buses and if it really henders her education when her bus arrives late every morning. Izzy stated that when she walks in late to class she misses the 10 minute instruction in the morning and this makes her unsure of what to do in class. She also stated it affects her other classmates as they often get distracted when she walks back into the classroom, interrupting the class flow. 
The late buses have been affecting education for months. Capital High School has worked super hard to get mechanics on the buses and fix them properly with the right educated people. Almost all the buses are up and
running dropping CHS students off to school in a timely manner. The problem has been taken care of and cared for in a timely manner. "The buses will be fixed on a timely matter"