Senior Spotlight: Kianna Peebles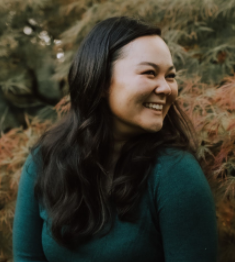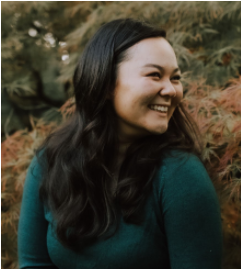 As an IB diploma candidate, a drum major, a tennis player, and a girl with a part-time job, it's not easy to get a hold of Kianna Peebles. Living a busy lifestyle is something that a lot of IB Diploma candidates and high achieving people struggle to handle, and Kianna considers herself one of them. Especially as an IB diploma candidate, Kianna says, "It made it really hard to continue doing what I love." Despite the business of her life, Kianna still makes room for her largest passion and hobby: painting. 
Kianna started finding an interest in art when she was five years old, and it grew from there. Her family encouraged her a lot, especially her mom and grandparents, which helped her grow as an artist even further. When she was younger she remembers her mom taking her to museums to look at art, and says her mom has been one of the key people in her life to push her to grow her skills in painting. Kianna is also Japanese, was raised with Japanese culture, and has family in Japan, and all of this has also greatly influenced her painting. "I paint how I see the world, and a lot of what I see is shaped by my culture. Being Japanese has shaped who I am a lot, how I treat people, and my beliefs in general, and all of that influences my art," she says. Kianna's grandmother and great-grandmother were both carvers, and she often draws inspiration for flowers and leaves from their art. She also is influenced by artists like Salvador Dali and a calligrapher she has collaborated with named Shoen Tokunaga.
The main way Kianna shares her art with others is with an annual calendar she makes. Each month features a different endangered animal that she painted. Kianna started making the calendars because her family overseas in Japan couldn't see her art very often. That was when she was in the fifth grade, and she's made a calendar to give to her friends and family every year since. "I only draw endangered animals for the calendars because I want to bring awareness to animals who are dying off due to human overconsumption," she says. Kianna paints with watercolors, and each piece requires intensive research beforehand on the subject of the painting and its habitat, along with several different layers of watercolors each with their own purpose, and finally the last minute details she believes will complete each piece, such as a butterfly on a bear's nose.
"Art makes me more aware of my own perspective. It's a way for me to see how I feel when I paint something, and I can see it in other artists' works too. Art isn't just art, but a feeling and a message," Kianna says. She plans on continuing to paint while she's attending the University of Washington this fall to study biochemistry. At times, Kianna's passion for art was overshadowed by the immense workload that IB diploma candidates have to shoulder, and it caused her at times to be more worried about painting to meet deadlines rather than enjoying it. Her advice to high school students looking for their own passions is to not be frustrated when something you enjoy can be stressful. She says that "A passion should be frustrating at times because that means you care a lot about it. Passions are supposed to help you grow as an individual, and to do that they have to challenge you as well." She also says that while the IB diploma program is a great opportunity, any high school student considering it should understand that it will make it hard to continue doing all the things they love. Kianna's final words of wisdom are to practice whatever you love to do, and that practice will pay off.