With the Saudi government funding its football league, there has been an enormous influx of money. The Saudi justification for increased spending is to turn their low-ranked, obscure, and irrelevant league into a premier one. But a more likely and popular understanding of their reasons is to shield their unethical behavior by associating themselves with daily life. Our only hope of surviving a Saudi onslaught and other instances of hostile takeover in the sport is the 50+1.
With increased monetary influences on sports, especially soccer the biggest sport globally, there will be a rise in exploitation even on lower levels. You can already see this with how soccer is done on a youth level in the U.S. Rather than cultivate talent and grow interest in the sport, companies and schools would rather bleed families dry and reserve opportunity for the privileged. This is horrible for the culture of the sport as it's a game less about the fans and players and more about the money and messaging. If U.S. soccer ever hopes to break out of the exploitation, we need to make sure the rest of the sport does not join us. There is only one rule that can protect the sport and possibly save us – Germany's 50+1 rule.
The 50+1 rule ensures that fans must own 50+1% of the shares in their club. This means that fans always hold the majority say in how their favorite team is run. It also means investors can't buy teams or increase team budgets past what the fans can provide. This means German teams have the highest average match attendance in the whole sport with the lowest ticket prices in the top five leagues. There is no league more focused on the fans and the people.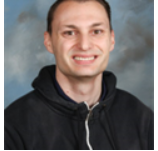 Lifelong fan of Bayern Munich and member of our community Bryce Joling stated the Saudi hostile takeover "[is] an HR stunt… to improve their image". He even mentioned a recent event in which Saudi border guards fired on Ethiopian migrants. "They are using sports as propaganda." The Saudi takeover is not just a problem for soccer fans but fans of sports around the world "You see what they're doing with other sports like golf and F1." When asked if other leagues should adopt rules similar to 50+1 the response was a resounding "Yes, as a Bayern fan, we can't compete." Over the previous transfer window Bayern had broken their record spending on Harry Kane for $126 million. On top of a core that had already won it all in 2020, and even with that transfer, Joling was certain they still couldn't compete. 
Hope is not enough. We need action if we want to save the sport. Fans have already seen moves like this, with U.S. and Qatar investors already purchasing teams and destroying parity. When almost all the biggest teams in the biggest leagues tried to create a Super League, we fought back then, and the league lasted only three days. Interest and voice is all that is stopping us now. The spread of information, communication, and organization are the next steps for progress.