Covid and the Holidays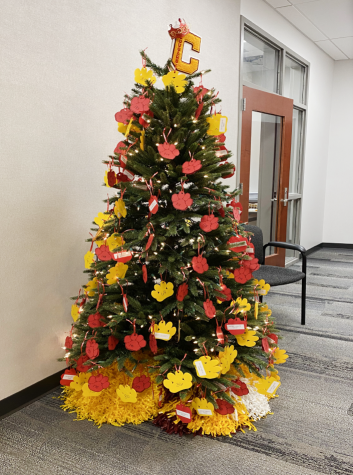 Over the last 21 months, everyone's lives have dramatically changed, and it's taken a toll on everyone. It's important to make up for all of the social connections we've lost without putting ourselves at risk. 
As of December 1st, 2021, 59.6% of Americans are fully vaccinated against Covid-19, but that doesn't mean we shouldn't take the necessary precautions. 2.885% of fully vaccinated still contract Covid, while that might not seem like a lot it is 94,671 people.
One of those people is an ex-capital student. He is an 18 year old who has contracted covid twice now! Recently during Thanksgiving, he actively had Covid and this is how he's spending his holidays, "Covid affected my thanksgiving in no big way besides the fact that nobody was able to taste food and, we had to eat in separate rooms." Sitting in separate rooms is very important when you are sick, it eliminates the chance of spreading your sickness. He also says that his family isn't huge on gifts, "even if being sick took some money out of our wallets, I think that the spirits still there, and honestly it's the thought that counts." He and his immediate family are all testing negative now and plan to soak in the time they're going to spend together during the holidays. He says that he's getting his second shot soon and will still be taking the proper precautions when going out.
KidsHealth.org recognizes that Covid and the holidays might not mix well, and they recommend that you keep your celebrations virtual, or keep a small gathering. If you are going to be seeing family members in person, here's what you should do; 
if possible be outdoors, otherwise, keep the windows open to create a well-ventilated room. 

"Unvaccinated people and those at higher risk of getting sick with COVID-19 (such as those with weak immune systems or with some types of medical conditions) should wear a mask if over age 2, except when eating and drinking. In areas with many COVID-19 infections, everyone over age 2 should wear a mask when indoors or in crowded outdoor settings, even if they're fully vaccinated."

Social distance at least 6 feet apart, you can set up chairs and tables so when people arrive they know where to go.

Advise people to bring their own food, this will help limit the spread of germs. If people are going to be sharing food, keep one person assigned to passing out the food, or just having the plates already set up and ready to go! 
The holidays are approaching us, and it's important to keep everybody safe. Wash your hands, avoid touching any orifices, keep areas sanitary, and wear your mask. Happy Holidays!