Discontinuation of Free Student Lunches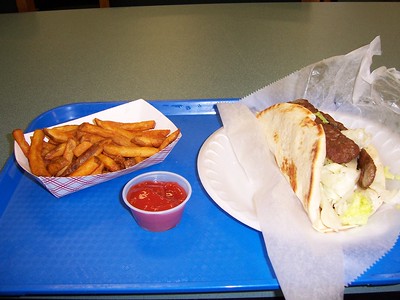 At Capital High School, the discontinuation of free school lunches is affecting the student body in many negative ways. 
This is an issue because improper nutrition impacts students' learning capabilities, as well as poses a question of morals.  Why should schools not provide free lunches to students, who are required to be here?  The discontinuation of free lunches will affect many students who don't qualify for free or reduced lunch and may have many negative effects on them.
Last year, because of extra funding due to covid, schools were able to provide free lunches to all students.  As the extra funding has been spent, it caused the discontinuation of free lunches, which is affecting the student body in many different ways.
In order for students to be able to effectively learn, they need to have a good diet.  Being properly fed is a basic need, and without it, it will affect students' learning capabilities.  Jenny Morgan, CHS Counselor, said "It's so important that basic needs are met because we can't expect people to learn, grow, and work in an environment where they are hungry and basic needs are not being met."  She goes on to reference Maslow's Hierarchy of Needs, which explains the basic needs of humans required for growth.
Students are affected differently by this issue.  Eowyn Adcox, CHS Senior, said, "It makes life harder because they might not have opportunities at home to get the food they need, and the free school lunches provide them with food that they wouldn't get otherwise," 
Free lunches were made available last year due to extra funding post covid, but now free lunches are not available.  This poses the question of how we should, as a community, solve this issue. Jenny Morgan, CHS Counselor, said " What could be done? Is that a concern can be brought to our administration, and then our administration can contact our district office and our school board to help problem solve on what we can do to help students."  If there are concerns regarding this topic, and how it affects students, we as a student body can bring up the concerns to help solve this issue.
Jenny Morgan, CHS Counselor said, "We need to make sure every student has food not only in school but also at home.  So whenever there's a discontinuation of any program, it concerns me."