Storms in California, Benifitial or Catostrophic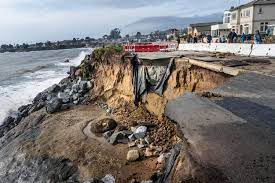 California has been hammered in recent weeks by an onslaught of storms called atmospheric rivers that have brought lots of rain and high wind to the area.  This has helped California's dire drought crisis but has come at a high personal cost to many people in California.  They have been hit by floods and mudslides that have forced many to evacuate their homes.
According to the US Drought Monitor, in September 2022 16% of the state was in drought condition 4 (D4) which is "Exceptional drought and 24% was in drought condition 3 which is "extreme drought." Now 0% of the state is in D4 and only 0.32% is in (D3).  All the rain that California has gotten has helped its water supply, but could have helped its supply even more if they were more prepared.
In the past, California has seen urban runoff as a potential flooding hazard, but if they had aimed to collect the runoff to help their water supply, they would have captured even more water than they did.  California has historically relied on importing water from the outside, as well as over drafting underground water and depleting rivers and streams.  Now there is less water to import and rivers and streams are drastically shrinking, so California has to start trying to capture more rainfall to help their drought situation.  Part of the problem is that cities in California were designed to let runoff go straight into the ocean.  Underground aquifers would be the best way to capture more runoff because they can hold a high volume of water without having to deal with obstructions like dams that above-ground aquifers would have.  There are some challenges of working with seasonal precipitation and possible contaminants that would have to be worked out.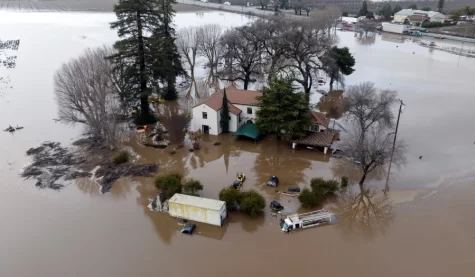 While these storms may have helped some of California's long-term problems, they have left destruction in their wake.  The storms caused damages in at least 40 of California's 58 counties, and re-construction costs could reach up to $1 billion, according to authorities.  On Monday, the US Geological Survey mapped out over 500 landslides that were caused by these storms.  Additionally, numerous bridges have been destroyed, in addition to a pier in Santa Cruz that split in half.  At least 20 people have been killed, along with many who had to be evacuated.  Property damage has been massive as well and has been estimated to be around $80 million.  Federal relief will cover 75% of the expenses of local and state governments, as well as setting up other programs to help relieve some of the additional cost for the people of California.  
California desperately needed these storms, but was it worth the destruction that they left in their wake?  The storms helped to slow California's drought problems, but also caused billions of dollars of possible damages.  Californians are glad to see their water levels rise in rivers and lakes, but at what cost to their homes and communities?  California needs this rain again and the next time it comes can they adapt and make the changes to preserve more of the water and protect homes, buildings, and roadways to capitalize on the opportunity?