The Effect of Sports Post and Pre Covid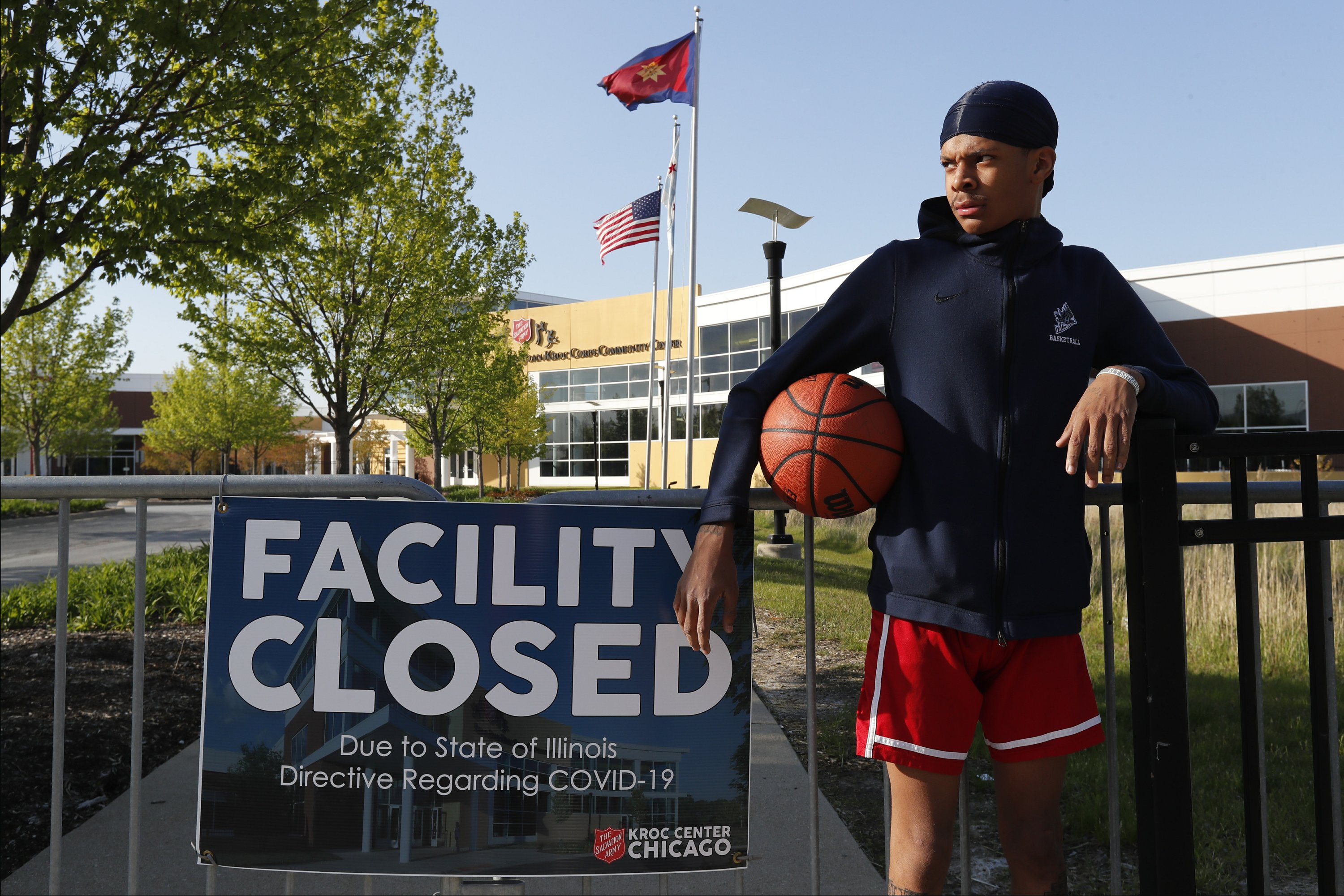 During the grieving time of the COVID-19 pandemic some athletes across the country were allowed to play while others had their seasons cancelled or postponed due to health concerns during and after the pandemic. Their careers, their lives and their dreams came to a sudden stop.  March 11, 2020 NBA games started to get cancelled with the following of collegiate and  high school sports, fields closed, gyms closed, campuses cleared out and families in confusion.
Todd Wolfson, boys basketball coach for LaCañada St. Francis High, was getting ready to view the Sacramento Kings vs New Orleans Pelicans basketball game the night before his high school team was scheduled to play for the state championships. Team players were getting pulled off the court because it was discovered that a Utah player tested positive for coronavirus. The NBA season was soon suspended afterwards.
Furthermore, working around this was and still is difficult trying to get back in the norm. Todd Wolfson, boys basketball coach for La Cañada St. Francis High, said, "We were thinking about ourselves. We didn't know this was going to be anything like this. I was telling our guys we had a chance to be back in a few weeks." When discussing the comeback plan for sports and playing. The past year put a big gap in physical activities. Deaths revolving around the virus started to exceed 500,000 nationwide by February 2020. 
As a nation we were prepared to go into sports without this unexpected changes, without these physical activities not available to us including gyms and sports facility communicating with teams became a hardship. Zoom video became the new way to communicate but it still wasn't the same, Seattle U Track athlete, Regie Grady said, "Without the physical touch of others, no matter how we try to replace it, it wasn't the same."  
Capital High school football coach, Terry Rose, said, "it was just different, great to be outside playing, doing stuff as a team, having the opportunity to having being outside, sports in general felt different, it was off," when discussing the change of effect when returned. Trying to figure out the best route of safety during a pandemic but also making it seem like a normal season was one of the biggest challenges. The regulations made it difficult for players to be completely active in their activities, Capital High school football coach, Terry Rose reaffirmed the difficulties when trying to be active, "Hated wearing mask, it was a constant battle trying to keep their mask on. It was hot trying to catch your breath." It made it hard on kids more than the coaches. 
As the year continues to go on with new modifications. Athletes, coaches, directors, parents and etc have made the opportunity so that we can as a society have these activities. Pre covid there was many ups and downs and as post covid is around the corner next season of games should be back to the norm in no time. It took time and patience to conquer.
Leave a Comment