TeamSeas is Removing 30 Million Pounds of Trash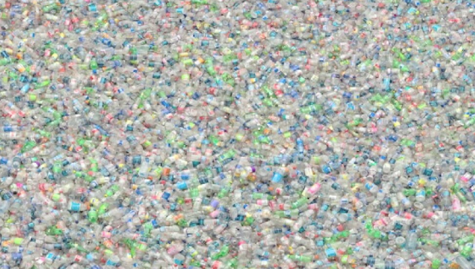 Around this time last year, some of YouTube's most popular creators gathered for #TeamTrees, spearheaded by Mark Rober and Mr. Beast. Even though they reached their objective of funding and planting 20 million trees, they still maintain a donation page on their website. The website also brings you up to date on tree planting efforts, with 9 million of the 23 million trees already planted, including the 100,000 trees that were just planted in British Columbia.
With #TeamSeas this year, they're focused on plastics on our beaches and in our oceans. This year, the internet is collaborating to remove 30 million pounds of trash from our oceans with the help of machines and human labor.
The ocean produces half of the world's breathable air, in addition to drinking water. Despite this, the ocean is littered with plastic waste; 200 million tons of plastic are believed to be circulating in marine habitats. Every year, an estimated 11 million tons of waste reaches the ocean. Pollution from items such as bottles, bags, straws, and abandoned fishing gear is leading to a global health issue.
MrBeast wants to raise $30 million to clean up the oceans and seas of plastic pollution. A pound of plastic is collected from the Atlantic Ocean for every dollar given. Although it does not totally resolve the problem, it is nonetheless a step toward bettering the world's natural environment. In 2022, the team will aim to improve our maritime habitats.
Half of the money raised by this effort, which aims to raise $30 million by 2022, will go to volunteer groups of the nonprofit organization Ocean Conservancy, who will clean up rubbish from beaches and oceans. The other half will go to The Ocean Cleanup's robotic devices (dubbed Interceptors), which have been collecting rubbish from rivers since 2013, with a goal of eradicating 90% of floating ocean plastic by 2040. Furthermore, The Ocean Cleanup has its own recycling program for transforming rubbish into more desirable products like designer sunglasses.
If you would like to contribute to #TeamSeas go to TeamSeas.org to donate today.