Everyone Is Deserving of Recognition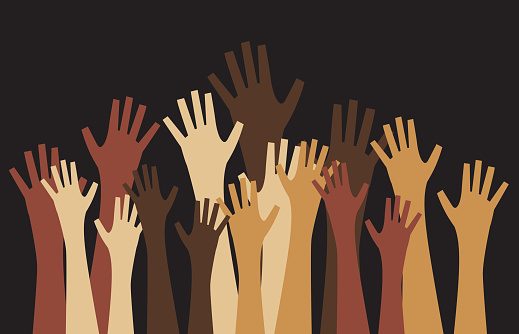 How often have you felt that you and what you do go unnoticed? Often, many of us feel invisible to others, and the effort we put into daily tasks goes unnoticed because they are seen as usual and do not need recognition. People often say, "Hard work doesn't go unnoticed." If that's so, how come we do not have a section where we exalt students and educators for their hard work, especially for students who use their disadvantage to fuel their determination at their age and maturity level.
Schools do a good job at recognizing students that accomplished merits throughout their academic years, such as volunteering time within their communities or school, receiving awards, or other significant achievements. However, I realized that a gray area had not been explored that diminishes the power of recognition and place a shadow above diversity, equity, and inclusion. I agree students' must be recognized according to their performance, and I celebrate their accomplishments as mine because they represent my generation. But what about the students with impairments that face certain limitations every day? Those students struggle every day, even before they make it to school. For example, students struggling with disabilities, or issues more related to their emotions such as being a student in the foster system, or dealing with homelessness, depression, anxiety, bullying, and much more but still manage to make it to their senior year.
What about educators? I'm sure they all face different situations related to their health or emotional state on a weekly basis. For the most part, they are not recognized as they should because it is simply something that we humans do, survive. They are still expected to keep a positive attitude and work to do their job of advancing the education of their students regardless of their mental state. You also have to consider the toll this field can take on a person, especially when having to deal with students that might act out or just don't see them as people worthy of respect.
It is important to recognize those who are able to meet and even surpass expectations and stand out. Still, it can be even more powerful for those who try their best every day according to their possibilities and not to their abilities. Students should be mentioned monthly and especially at every graduation. School graduation set the beginning of adulthood and independence; receiving recognition after I thought that everyone was happy at my school because I would be finally out of their hands, they actually appreciated my determination to forget about all the bad things I went through, and that I did not drop out like most people in society expect from teenagers with no good grades and great deeds to show off, I made it! Education is a hundred percent teamwork, and as a team, everyone should be recognized individually and not collectively or just a few. Equity is not the same as equality. I found articles about people recognizing hundreds of students and educators for their outstanding performance in a specific task. Still, I did not find any source of information recognizing those who go unnoticed and still make it. We have recognized excellence only for those who have all the resources to make it as expected. Still, many students and many educators deserve recognition despite multiple difficulties. In the same way, some of them receive credit for their performance and extracurricular activities; other students and educators should be recognized for their effort and silent resilience.