Senior Spotlight: Ryan Hanna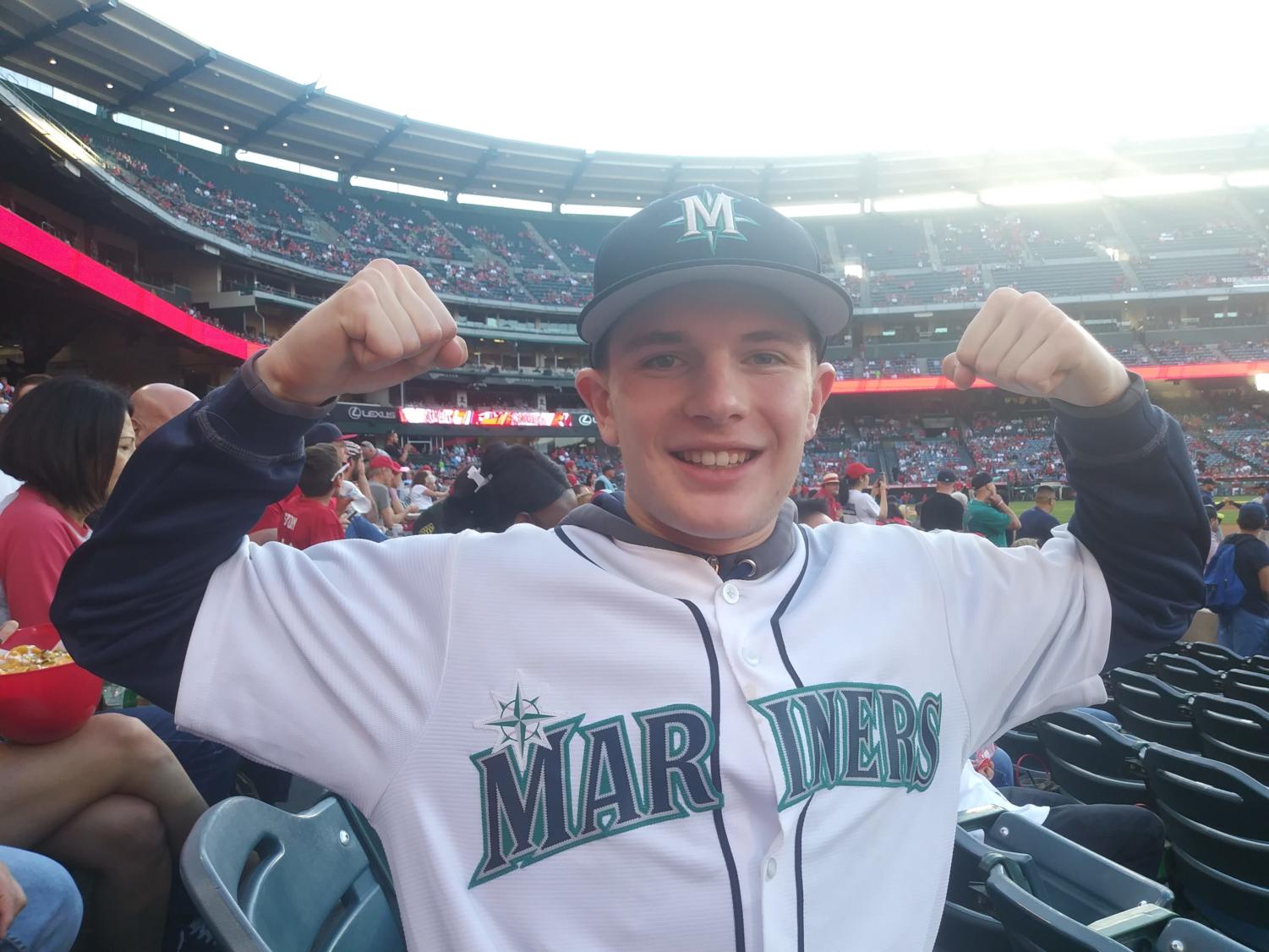 Because of COVID, Ryan Hanna and I Facetimed an interview. The format reinforced our ability to relax and chat about our shared experiences. It will be no surprise to many that we reminisced about playing baseball together, starting from way back from when we were 12.
Even back in the day, Ryan has always been that guy. And in sports, we know what that means. That guy means he is one of the hardest workers on the team bring that degree of determination daily. He is just a grinder and is Mr.Consistent. They guy that holds people accountable and wants whats best for the team. To win.
I can't stress enough how much Capital High School baseball has benefitted from his personality to focus, bring consistency and always focus on the team win.
I, personally, moved on to play club ball after our 12U year, but luckily, Ryan and I reconnected freshman year here at CHS. Since season one, here at CHS, we have played baseball together, grinded together and busted our butts together. Those kinds of experiences bring team mates together, experiences that will outlast the years and the differences that will enter our lives from here on out.
I know him well, though and talking to this guy is easy because of how friendly and outgoing he is. He has no problem sharing his thoughts and insights which makes the conversation stay focused on my goal: him.
I find Ryan important to write about. He reflects what it means to have perseverance, as he shows if you work hard you get what you want. He is truly a great person and someone everyone wants to root for because of his uplifting personality and his hard work ethic.
When I talked to Ryan about elaborating on his goal of high school baseball he responded with how he's played baseball forever and how it's his favorite thing, but high school was for him to specifically work his butt off for four years to earn a spot on varsity.
Ryan went on to achieve this year, despite the season being shortened due to COVID. He came back from a long break strong into the weight room as consistent as you can be. His strength paid off on varsity. Being on the varsity squad was the goal, but once there it was time for him to refocus on a new goal: proving his spot was well given. And he did.
Ryan Hanna was crucial for us cougars in our 10 and 4 season. He put together great at bats every time he stepped up to the dish as well as a timely base runner to help us on the paths.
When I asked Ryan to go in depth on his daily mindset and plan for every day practice he stated that he just came in and worked hard. Kept it simple and had fun. He went on about how with this new season, he picked up the new tool of pitching for the needs of the team, and how learning that took a lot of extreme dedication in hard work. He says the most important thing in practice is to practice like your in a game, and how to apply all these practical situations into game situations
When I brought up what the game taught him as a life lesson, he went in depth on how much he values hard work, and how after practicing and practicing, his time came against timberline he shined by going ½ with 2 hard hit baseballs, he then says how hard work always does show, it just may show in a different light than others.
It's easy to see after reading this article how humble and good hearted Ryan Hanna is, and it reflects right into his play and how his team mates view him. It totally goes to show that if you set your mind to something and work for it, anything is possible.