Senior Spotlight: Tyler Zabolio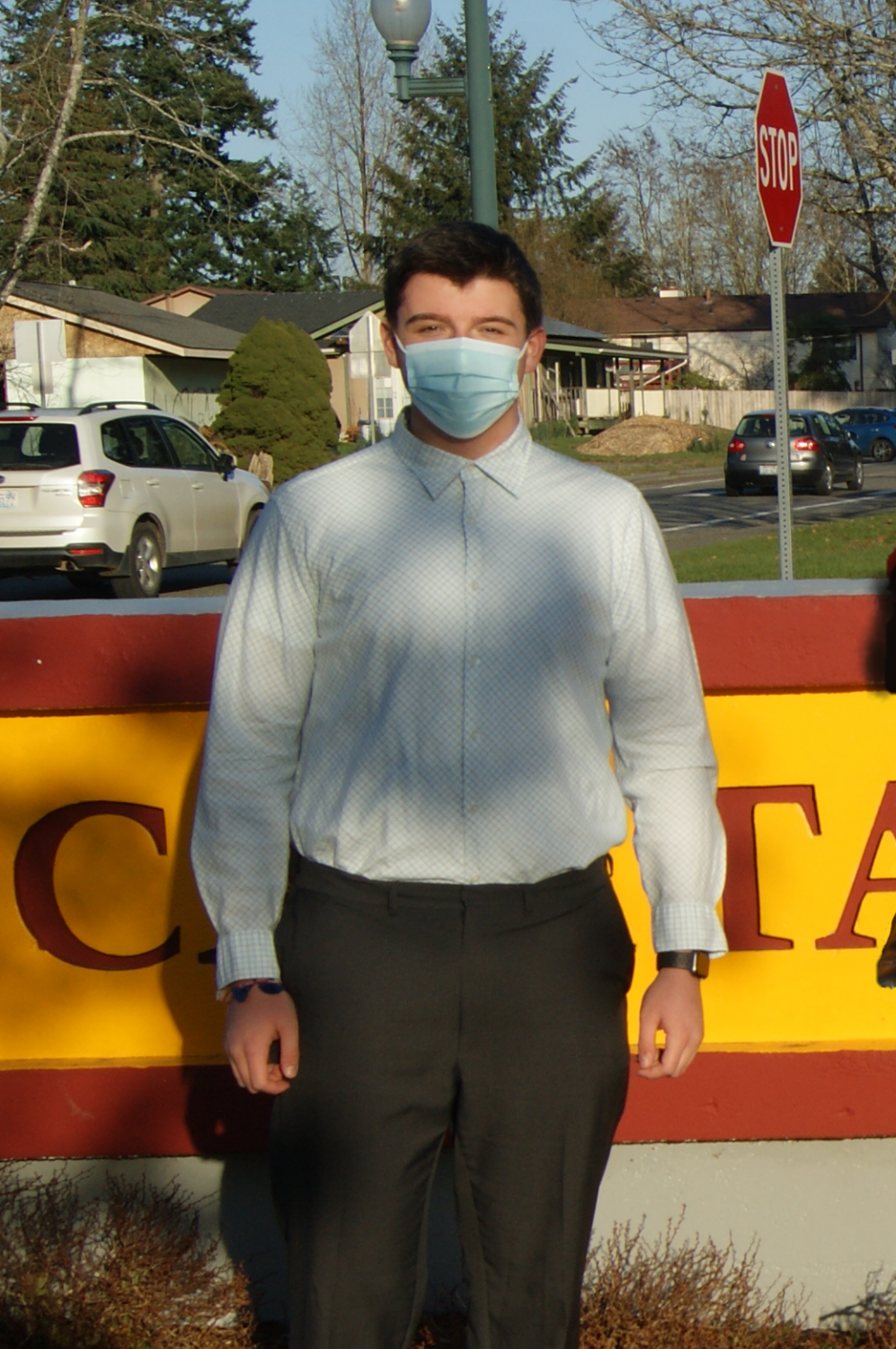 "The idea that what I do now impacts how my life will be when I'm older motivates me," he said with a smile. "It's encouraging to me because I understand that although things may not have an immediate impact on my life now, they will help me in the future."
Graduating Capital High School senior Tyler Zabolio comes off as an easy-going, humorous individual, but his approach to success is anything but relaxed.  That's because he has had his "teeth kicked in" a bit and faced obstacles that have shaped the person he has become today.
"I have had some struggles with remembering what's really important recently. But this idea, this notion of the now impacting the future is an idea that is important to me and has held me accountable when it comes to staying motivated."  
What is most important to Zabolio is family, and he wants to make family his priority in life, a unique trait for someone so young with his entire college and work career ahead of him.
Zabolio will be going to Gonzaga University and plans to eventually attend law school, so he can become a lawyer.  However, all of this is secondary to what he views as the most important thing in life.
"I want to have a family. I want to have a job that allows me to still be an active member of my family."
Work-life balance is something very important to Zabolio.  It has been a driving factor in everything he has done thus far and will continue to be at the core of his future. 
"I have seen my dad's work schedule work well with family balance, and I understand how important that will be to me as I am thrust into his position later in life. I also know that I want fun and adventure to always be a part of my life, and I think this is a result of the fact that these have always been what I look forward to. I enjoy that stimulation and it's what keeps me going."
Throughout his time in high school, extracurriculars have helped keep Zabolio going and have helped him strive for success, especially his extracurriculars that surround competition.  "Competing has always been something that has been important to me, whether it's through debate, organized sports, or a game with friends. I have always loved to compete."
What is very evident about Tyler is the fact that he wants to win at life, but he also knows that this isn't possible every single day of the year.  "I do enjoy competitions regardless of the outcome, however. I love to win and I love to feel tired, physically or mentally, and totally satisfied. I have strong emotions however I try my best to make my decisions based on empirical evidence and logic," he says confidently. And it is that confidence that defines Zabolio and he has a lot of reasons to feel it.  He has achieved a great deal in his four years at CHS.  
Zabolio became captain of the Speech and Debate team in his junior year.  He led the team through rough patches and ultimately finished on a high note with a successful year full of wins with a brand new coach, earning the team sports at the District, State, and National Speech and Debate Tournaments.  Zabolio himself was able to compete at Districts and State this year, becoming a finalist at both and winning awards for his accomplishments.  Speech and Debate coach Jonathan Moore says, "As the captain of the debate team for the past two years, Tyler has mentored and guided students new to the team, helping build the team into a truly successful one."
In addition to his work in debate, Tyler has participated in baseball for all four years and was on the football team for two.  He has served as a Link Crew leader since his sophomore year, was elected to the Associated Student Body twice, was an active member of Climate Club, and was selected for the Washington State Leadership camp three years in a row. 
Zabolio plans to continue with debate at Gonzaga along with his studies.  That will help him be focused and feel normalcy while he is away from the thing most important to him: family. Eventually, Zabolio plans to start a family of his own. "I see my purpose as living the life that I want to live and finding someone to live it with. Love is the main goal and whatever comes with it or as a result of it is worth it in my opinion. I also want to have a positive impact on the earth and on society."
About the Writer
Charles Daniel Norris, Writer
Charles Norris is a writer for the Capital Outlook Newspaper. He is scheduled to graduate in 2023. His hobbies include reading, writing, and debate. Charles...