Senior Spotlight: Charlie Garrett
Charlie Garrett
We all waited for a response from Charlie on our snapchat invite for the afternoon spike ball tournament. After we didn't hear, the consensus was that Charlie "must be working again." We all knew he worked hard but we understood very little about what he actually did. So I decided it was time to find out.
We all know Charlie as the friendly face in the hallway, a committed student and friend. But what you may not realize is that Charlie has skills that he never got to use in the Capital High School hallways. Skills that helped him move up quickly into a managerial position where he gained valuable work experience.
His first opportunity to work to earn money came through a friend because his step-Dad owns the Ridge Grand Prix. Charlie's job responsibilities range from making sure all the karts are working properly and making sure all the customers are happy. Basically, he is responsible for making sure the whole business runs smoothly. Quite the accomplishment and responsibility for a high schooler if you ask me.
The job comes with its own set of rewards and challenges. Charlie's favorite part is the things he has learned from being in a leadership position. He learned to get things done in a competent and timely manner without having people "breathing down his neck to get things done." That personal accountability and leadership skills will certainly serve him well in the future. The most challenging part for Charlie is training new employees. He says it is difficult because he is often training people his same age and it is sometimes difficult for them to recognize him as their manager.
Charlie hopes this experience will help him in the future by being able to apply those personal responsibility and leadership qualities in wherever his path leads. Charlie is planning on joining the Coast Guard and serving there for at least 4 years. He then plans to go to paramedic school or the fire academy to be a Firefighter. The practice and experience of running a busy business and leading a team there will only make Charlie a stronger member of the Coast Guard and Fire Service.
We can't know everything about a person from their participation and performance in Capital academics or athletics. There is often so much more to our students that we may not get to see. Charlie sometimes missed an afternoon spike ball session, but he was building a strong financial and occupational foundation at his job at the Ridge Grand Prix. He was utilizing and perfecting skills that will carry him well into the future.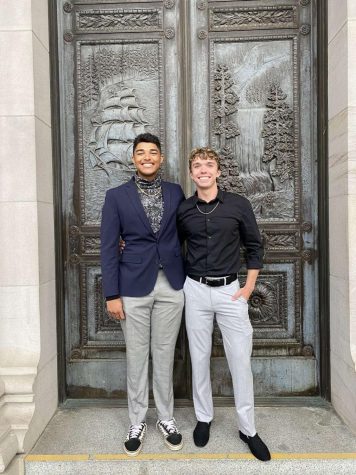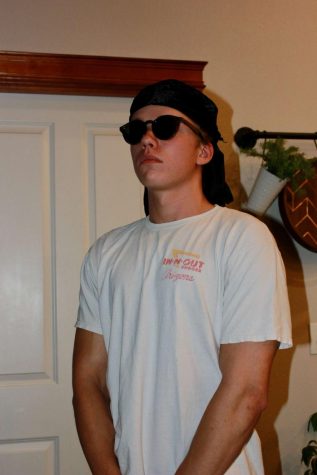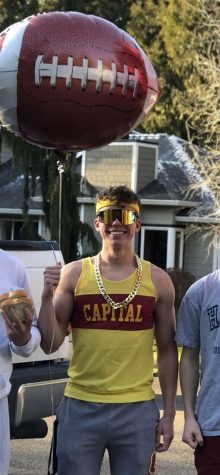 About the Writer
Max Landers, Writer
Max Landers is a Senior at Capital High School and writes for the Capital Outlook newspaper.  Max specializes in writing sports and lifestyle columns...