Still Fighting: A Review of Medicine at Midnight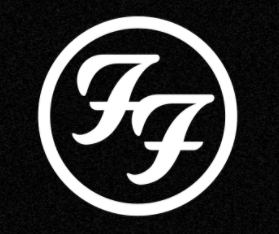 25 years is a long time for anybody. For a band celebrating 25 years, this is especially the case. Even though we can all agree last year was a dumpster fire, the 25 year celebration is revered. And something the Foo Fighters never got. Alas, this year starts their 26th year of existence in this world. The band, founded in 1996 by former Nirvana drummer Dave Grohl, the Foo Fighters have since carved out their own piece of music history and continue to carry on the "Seattle Sound" that was made popular back in the 90s by bands like Alice and Chains, Soundgarden, and the aforementioned Nirvana. 
However, the band was formed due to tragedy. In April of 1994, Nirvana singer and guitarist Kurt Cobain committed suicide, which lead to the band's breakup. Afterwards, Grohl was offered a job to play drums for Tom Petty and the Heartbreakers. Instead, he started recording songs for fun, which turned into a demo tape he sent to Capitol Records just for fun. Capitol Records loved it, signed Grohl, and the Foo Fighters were born. 
When it was time for the Foo Fighters to go on tour, Grohl recruited bassist Nick Mendel and drummer William Goldsmith of the band Sunny Day Real Estate. He also recruited guitarist Pat Smear to complete the original band. The album was released through Capitol, and on Grohl's new record label, Roswell Records. Their first public performance was February 23, 1995. They then proceeded to tour in a little van around the States, as most bands did when they started out back in the day. 
Fast forward 25 years, the Foo Fighters have become a pop culture icon. Songs like "Learn to Fly", "Monkey Wrench", and "Everlong" will live forever in the halls of music lore as masterpieces. Dave Grohl went from being known as the drummer of Nirvana, to being known as a guitarist, songwriter, and massive influence on the next generation as well. From performing with Roger Taylor, drummer of the legendary band Queen, to performing a 2 hour set even when Grohl had a broken leg, I truly believe that there is not much that can stop the Foo Fighters at this point in their history. Even when they go, they will go down as one of the best Washington-originated bands in history.
To kick off their 25th/26th anniversary celebration, they released a brand new album, Medicine at Midnight, as well as announcing their "Van Tour", which pays tribute to how they started in the 90's as well as all of the older bands that started in vans like Van Halen. After listening to the album, I can confidently say that Medicine at Midnight is unlike anything they have done in the past. Granted, there are some songs like "No Son of Mine" and "Making a Fire" that you hear that make you go "yeah, that's definitely the Foo Fighters". But the 9-track album has a lot of diversity, from the psychedelic rock of "Shame Shame" to the ballad-esque "Chasing Birds" to the ABBA-style "Cloudspotter", Medicine at Midnight is easily one of their most ambitious albums to date. And to tell you, the reader, the truth? I like it. I can see how some people might not like it due to the album being too short, but I think this album is perfect for listening to some songs for fun that have variety. My final verdict is that, while there are better albums that the Foo Fighters have made over the years, Medicine at Midnight isn't the worst album they've made, and I would rate it a 7/10.