How Has COVID-19 Affected our School's Clubs?
Capital High School's clubs react to full remote learning.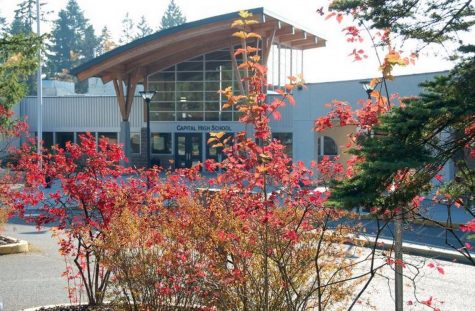 During COVID, school clubs have become more and more important than ever, allowing students to interact in a fun way with others. But how has COVID actually affected the clubs themselves? Has the turnout decreased in a dramatic way? I interviewed Emma Gorrell, a club officer for Capital High school's Rotary club. While emailing back and forth, we discussed turnouts, the ways the club meets, available activities, and much more. 
Emma Gorrell explained if her club turnout was down, compared to last year. "Yes, Rotary Club's turnout has lowered significantly compared to last year," she said. "I estimate there were around 25-30 members last year, about 15-20 of which regularly showed up to meetings, and this year there are 12 members, (plus three club officers) and I would say around 8-10 usually show up for meetings (including club leadership)."
Gorrell explains how the large difference between the club numbers from last year to this year, reflects how remote school has been hard for students. Adding a club into the mix of school load, home life and work might be too much for students right now, "I think that online school can be overwhelming, and the addition of another zoom call every week to do a club can be unappealing to many students." Additionally, it's important to keep in mind the logistics of clubs sharing their information to the student body, "Also, with everything online it is hard for news to spread about our club by word of mouth."
Another aspect of clubs that is changing this year is what can be safely accomplished during social distancing, Gorrell shared, "One big event Rotary Club organizes is the Teacher Variety Show, which is an event where teachers perform anything from a comedy routine to singing and dancing in front of an audience. This event raises money for a charity of the club's choice."
The clubs that are meeting, like Rotary, are meeting current guidelines, "Our club meets over zoom, and rarely meets or does activities in person. When we do, we wear masks and social distance." 
Despite Rotary Club socially distancing and numbers being lower, her club has still been successful, Gorrell listed their accomplishments to include writing letters to a children's hospital and to people in retirement homes, "We did one event in-person which was a trash clean-up at Priest Point Park, and all members wore masks." 
Clubs, especially at Capital High School are very important to our schools, students, and community. Check the school's website for updated information about when clubs are meeting. It's good that clubs are still able to happen this year so make the most of the opportunity. Clubs need your participation.
About the Writer
Imogen Perkins-O'Neill,
Imogen Perkins-O'Neill writes for the Capital Outlook newspaper. She is a writer scheduled to graduate in 2024. In Imogen's free time, she likes to participate...