The Impact Playing in a Bubble had on the NBA Playoffs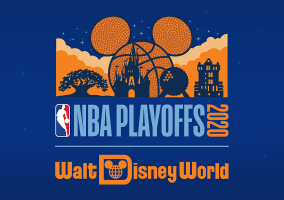 The 2020 National Basketball Association (NBA) playoffs were held in a bubble with no fans in Orlando, Florida in order to play safely during the COVID pandemic. The lack of fans, combined with the location of the playoffs made a significant negative impact on the television viewing numbers compared to previous years. 
The NBA playoffs are one of the most viewed sporting events each year, with people tuning in from all over the world. For the first time ever, that did not happen this year.
The top 3 most watched NBA finals games were 1998 Game 6 – 35.89 million, 1993 Game 6 – 32.10 million, and 2016 Game 7 – 31.02 million. The top 3 least watched finals games were all from the 2020 finals according to ABC. Not only were the 2020 finals the least watched finals of all time, the games only had around 7.5 million views, substantially less than any other finals in history.
Needless to say, playing in the bubble significantly negatively impacted NBA TV viewing. Over the last ten years, the NBA has been dramatically increasing its viewership of the finals. That, combined with the fact that since the bubble took place in the summer, they would not have to compete with many other sports for views.
Everything added up to another successful finals in ratings. This made the shocking 51% drop in ratings from last year's finals even more concerning for the NBA. 
Adam Silver, the commissioner of the league, was extremely proud of how the league handled being able to play a season given the circumstances. Despite Silver's praise of the league, it is undeniable how alarming the drop in ratings is.
Time will tell if this year's low viewership was a simple fluke caused by the COVID pandemic or a troubling sign for the future of the NBA.