Likely MLB Return in June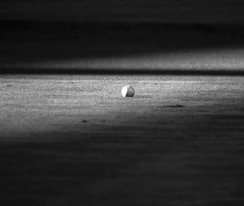 The world is on hold as the novel coronavirus wrecks havoc around the globe. As such, sports are also on hold, but for Americans, a return to the national pastime is inevitable. Major League Baseball doesn't have an exact timeline, however there are several plans in place to get baseball back in motion very soon. 
Because baseball is the oldest sport in American history, there have been some, although not many, occurrences that have caused a season to be prolonged or canceled. So as we struggle through this trying time, there are some seasons past that we can turn to as examples as baseball tries to find its way back to national television. Though there have never been any baseball seasons canceled or postponed due to medical causes, there have been shortened seasons and only two canceled World Series. The first one was in 1904, when a business disagreement led to the New York Giants refusing to meet the champions of the young American League. No agreement was worked out and the World Series was canceled. The other time was in 1994, when a player strike threatened the very fabric of the sport. The strike began in mid August 1994 and lasted 232 days, ending on April 2, 1995. Although many fans revolted and tickets sales dropped, baseball survived. 
During this time, we can rest assured baseball will be back at some point. However, it will look quite different that what most people are used to thinking when they hear the word 'baseball'. A former Major League player, Matt Antonelli, has taken to Youtube since he announced his retirement a couple years after playing one month in the big leagues in 2008. In a recent video, Antonelli addressed the current state of baseball and a possible June Opening Day. "And again, not only will games be played, but they will be played at their own Major League stadiums without fans," he said. 
Another change in a June return would be a realignment of all 30 MLB clubs and their respective divisions. Antonelli went on to say that, "MLB is also discussing three new divisions that would have 10 teams in each division and this would be based off of geography, so there would be no more American League or National League and there wouldn't be any normal divisions like we are used to right now." 
A lot of fans are having mixed feelings about this situation and the possibility of having no fans in the stands. As a fan of the Major Leagues and a pitcher for Capital High School, Jordan Ziegler gave his thoughts of big league regular season games with empty seats, saying, "Obviously I don't like them having to play with no fans in the stands, however the way I see it, the only way the season gets played is if they sacrifice the fans." 
While the future is uncertain for so many things right now, there are traditions and legends that stand the test of time. So whenever baseball and other sports do resume, it will be a sure sign that the world will be back to a new normal very soon.
About the Writer
Ryan Hanna, Editor
Ryan Hanna is a junior at Capital High School and is expected to graduate in 2021. He is a staff writer, copy editor and manager of 1st period Journalism...