New Performing Arts Center to be Built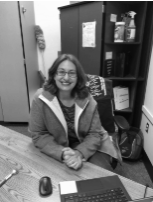 Ryan Hanna, Reporter and Layout Editor
December 20, 2019
Over the course of the next fourteen months, a new Performing Arts Center will be in the works at Capital High School. Located where the old lawn was, by the student parking lot, the building will be the new face of the school.
The new building will be valuable to the school and community, as it will seat many more occupants than the old space. Being that the construction has taken up a significant chunk of where students normally enter the high school, many students and community members will have or have had to adjust to the change in environment. 
One of the biggest impacts the new building will have is on Capital's theater program. 
Speaking about those benefits, theater director Kristina Cummins said that, "This new space is going to offer us the capability to create more advanced and sophisticated sets." 
It has been known since at least 2001 for the staff at CHS that the school has needed a new theater. The current theater seats about 385, whereas the new theater will seat about 1200.
CHS's Vice Principle Michelle Anderson said of the new building, "I have been here since 2001 and I've always known since that time that there has been that discrepancy between the two high schools in our ability to host a large group of people." 
Historically, school construction projects such as this one have a natural tendency to take longer than the original plan initially suggested. 
Anderson went on to say that, "If you go down the band hallway and look out the window, you can see a very large trench where the sewer pipe is and so three times they hit it and they didn't know where it was going, because they had no drawings."
One glaring issue with the location of the new building was student parking. Many students and staff were worried that there is going to be less parking space, but the design and plans of the new theater show otherwise. 
On the topic of student parking, vice principle Anderson said that, "We only ended up losing about, I believe, 40 spots for the whole project."
Overall, the construction on the new building might cause some nuisances now, but many people believe it will ultimately pay off in the end.
About the Writer
Ryan Hanna, Editor
Ryan Hanna is a junior at Capital High School and is expected to graduate in 2021. He is a staff writer, copy editor and manager of 1st period Journalism...