CHS Volleyball Moves Forward without Looking Back
Hang on for a minute...we're trying to find some more stories you might like.
The Capital High School Girls Volleyball team is working hard for another chance at taking home the State championship title. Last year, varsity Coach Katie Turcotte lead the Capital Cougars to becoming the 2017 3A State Champions. The title made history for the program, being the only 1st place state championship the Capital volleyball team has ever achieved. Despite their amazing season last year, the Cougs are focused on their current path to another championship appearance. Now, the program is back strengthening fundamentals and preparing for more competition.
Since the start of the this season, the 2017 State Tournament player of the year, Maia Nichols, now a co-captain, says the program "is different without the graduated seniors but is still fun." According to the Junior outside hitter, Turcotte holds the girls to standards such as "getting good grades, no partying, and staying positive." With high standards and focused players, the program is hungry for competitive play and staying successful. Although she was a large part of the teams success last year, Nichols doesn't feel the pressure of having to lead her team to the same success this season. Confident in her teammates and her own skill, they "play to compete and win". According to Nichols, her teammates "work [their] butts off everyday" and show up ready for competition.
A common thread throughout the whole program is whether it being a c-team player, or an experienced Senior Varsity player, is that the girls play volleyball for the fun of it. Mason Dreon, a swing player this season says that "Coach T makes it fun and the program together as a whole is welcoming." Despite not competing in the championship last year, players like Dreon see the championship title as a huge exciting achievement for the program and motivation to keep improving for their own chance at competing in state.
According to Coach Turcotte, championship play requires  "determination, strong fundamentals such as passing and serving, and patience." She coaches her players to play one game at a time and take each one as they come. To not only create a winning program, Turcotte created a buddy system within her program that encourages inclusion and connection between her players. The system requires an older player to get to know a younger one by having older girls check in with their younger buddy on a regular basis. A positive attitude and inclusive climate makes for a successful program no matter their skill. Despite last year's victory, the Cougs are playing this year with grace, confidence, and grit. No matter the competition or obstacles they face, the Capital High School Girls Volleyball team is destined for another successful season.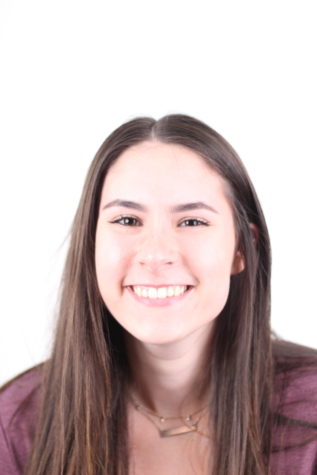 Maddie Cognasso, Copy Editor/Writer
Maddie Cognasso is a copy editor for the Outlook Newspaper at Capital High School. This is her first year in Journalism, however she has taken honors english...