John Wayne Gacy: The Killer Clown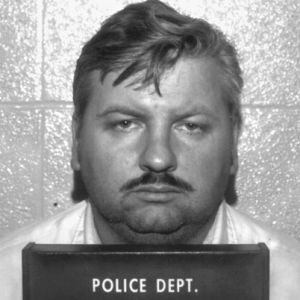 Hang on for a minute...we're trying to find some more stories you might like.
With everything involving the creepy clowns this past month, the fear of them has been increasing rapidly. So, of course, the infamous "Killer Clown" must be mentioned to add one more layer of fear that there's a possibility for more "killer clowns".
John Wayne Gacy, AKA the "Killer Clown", was born on March 17, 1942 in Chicago, Illinois. Growing up, Gacy had two siblings, a younger and older sister. His father was abusive to both his siblings, Gacy, and his mother. Gacy also had a lot of problems involving his sexuality. Many people think that due to his sexuality confusion and the traumata from his childhood, that led him to become the murderer he is known as today.
His first known killing was in 1972. It was a young boy named Timothy McCoy, who was sixteen. Gacy led McCoy into his home, which resulted in the young boy's murder. He didn't kill again for another three years, his next murder being in 1975.
A majority of his killings were in 1976 to 1977. In the span of those two years, he had a total of 18 victims that they could identify, and would later add five more in 1978. Seven of his victims were unidentified. Six were found underneath his crawl space, while one was found in his back- yard.
Some bodies were found in the Des Moines River, others simply being buried underneath his home. In total, Gacy killed 33 boys and young men from 1972, to 1978. He was finally brought to trial for these on February 6, 1980.The judge sentenced him to over 12 death sentences, and 21 natural life sentences.On May 10, 1994, Gacy was killed by lethal injection.
Clowns in general have been feared for as long as they've been around. Many enjoy the apparent "humorous" jokes that they pull, while others don't want a clown to even be five feet near them. No matter how you feel about them, they are more than definitely a popular thing throughout different places.
Stephen King's popular movie "It" has changed perspectives on the way people feel about clowns. Pennywise, the clown in the movie, killed children which certainly increased nightmares between both children and adults. Pennywise was horrifying, and Stephen King easily made a fear grow.
Not all clowns are bad, though. There are many who still work for children's birthday parties and try to make their livings as a clown. Many just want to make kids happy and smile, or they just need the money to the point where they have to deal with working as a clown. Due to the increased fear that clowns have brought to the people, it could make the ones who are actually good lose business.
Though clowns are most certainly terrifying, not all of them are bad. The few bad clowns have given the good ones terrible reputations. Still, everyone should be careful of the ones that are truly bad.