Halloween Scary Games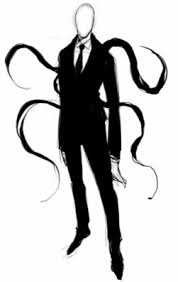 Hang on for a minute...we're trying to find some more stories you might like.
Halloween is usually the time of year where either big game producers or smaller companies make scary games to frighten kids and teenagers, as well as adults. A couple of scary games, like Until Dawn or the well known Slender game, have been released in the past couple of years. However, there are quite a few scary games that have yet to be released, such as Allison Road and Outlast 2. These games had predecessors that were notorious in the scary game world for being terrifying and frightening, like Silent Hills and the original Outlast.
However, there are still a few scary games that are anticipated by many players in the gaming community.   Allison Road is a survival horror game that has you explore a suburban home. While you explore the house, there are many jump scares that will certainly get your heart racing and may even get you to yell or scream. The game seems to be a spin off of P.T, a well known survival horror game. However, P.T was taken off the market after the two companies that were working on the game, Konami and Kojima, split off from each other. So, Allison Road is now the hopeful successor to P.T and the Silent Hills series as a whole.                                                                       
For scary games, there can't be only the new ones to mention to the people. The older scary games are just as terrifying as the newer ones. One of these games that is infamous for its jump scares and is well known throughout the gaming community is Slender. Slender is a game that has you as a person that has become lost in a giant forest. Your goal is to find eight pages that are scattered throughout the large area. All you have is a flashlight and your ability to move and meanwhile a tall and skinny monster that has tentacles sprouting out of his back and a white head with no face is tracking and stalking you through the forest. If the Slenderman catches you before you can get all eight pages, your screen goes static and the white head of Slenderman blinks on and off of the screen while loud noises harass your ears and the screen then fades to black. This game is one of the "original" scary games in the gaming community, having been released in 2012 and scaring players since. The game has even had a couple of sequels, such as Slender: The Arrival.                                                                                                   
Another scary game, Outlast 2, is also widely anticipated throughout the gaming community. It's prequel, Outlast, was a very well known game for its jump scares and creepy monsters that were spread throughout a mental asylum that you, the main character, had to explore with a camcorder. In Outlast 2, you are sent to explore a rural area in the Sonoran Desert that is in ruin.                                            
So, Halloween is the time of year where game producers get very creative and come up with games that will scare the skin off of you or make you scream.