Younglife is Back!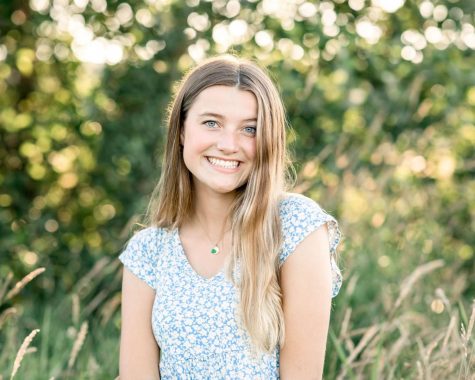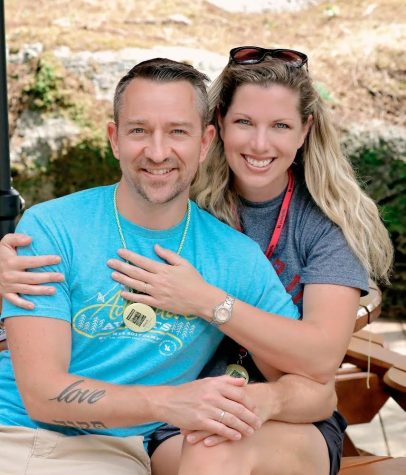 After a year and a half of being on zoom, Capital High School Younglife, with our very own Mr. and Mrs. Parker, as leaders, has finally gone back to doing in-person clubs. From Freshmen to Seniors, kids gather in A Pod every two weeks on Monday night to hang out together and do life together. 
Younglife is a great place where kids and leaders can meet up and have a great time together! With the wacky games to the life-applicant message, it's a fun place for students to spend a Monday night. Having a rough day or want to make some new friends? This is the perfect club for you! Younglife is an outside of school organization that is volunteer lead. "100% separate from the school- no ASB money, no meetings during school….", as interviewee Alex Parker says.  The Capital branch of Greater Olympia Younglife meets every two weeks for fun and wholesome community. Although Younglife is a faith-based organization, all students no matter what, can come and join in on the fun! Club consists of games, fun, music, and a short message from one of the leaders.
Senior Avery Miller says, " My favorite part is all the memories that have come along with it from in school club to Malibu!" Malibu is the Younglife Camp that Capital Younglife goes to during the summer. To dive a little deeper, Spanish teacher Alex Parker was asked what his favorite thing about being a leader is. Parker responded with "The relationships. I get to know students really well over a few years, especially when we go away to camp. I get to model Jesus for them and walk with them in their faith. And, it's a ton of fun!" Capital Younglife currently has 5 leaders, which provides kids with an adult figure/friend to rely on during high school. Miller said "…..in highschool there's so much that happens in kids our ages' lives and so much drama and all that. Having a place where you can let go of it all and just have fun while growing in your faith is super important!". 
Parker was asked if he thought that Younglife was an important outlet to have, especially in public school, his response was " I absolutely think Young Life is an important outlet for students to have. A person's faith isn't something that should be just dinnertime/bedtime prayers and church on Sundays. It should be a part of who you are, and you should have lots of opportunities to learn about that faith and grow in that faith with a community of believers. The kinds of things we talk about just don't, and can't really happen with friends/teachers during the school day, with the separation of church and state. But at the same time, Christian kids walk past each other in the halls daily and might never know they have peers that are asking the same kinds of questions and thinking about the same kinds of things, related to their faith. Young Life gives students a chance to have fun, connect, and grow on a faith level. That's really important because, like I said earlier, kids at a given school might attend churches all over the county, and never know who of their friends also follow Jesus. YL helps those kids to meet and connect. It's also really great because it gives kids that have never thought much about God or the Bible or Jesus a chance to come and see what it's all about, maybe with less pressure than stepping into a church building, which can certainly be intimidating for people that have never been.
So, if you are looking for a fun, safe place to hang out with friends and let go of school stress, Younglife could be a good place for you! Younglife meets every two weeks at 7:47 p.m. in A Pod. You can find club dates on the Capital Younglife Instagram page.