The Vaping Crisis Impacts Health at High School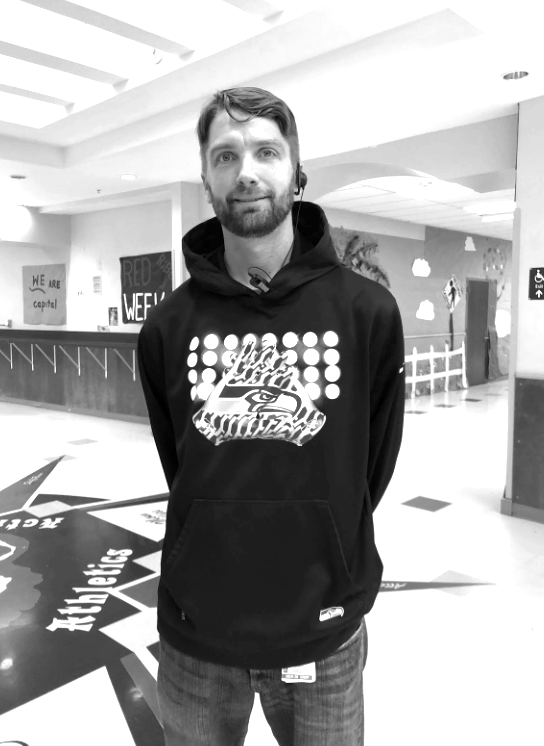 Vaping is an epidemic amongst the student body. Its use amongst students is widespread, and spans across all groups. However, administration and security are optimistic about being able to combat the crisis.
Vaping is one of the most common forms of drug abuse in Capital High School, along with alcohol, and pot. It impacts the entire student body, and almost no one has escaped its impact. It is one of the most visible problems faced by the school today. It has spread through Capital High School in the past few years, going from being a minor issue to a major one. 
This isn't isolated to Capital High School either. In fact, the national implications of teen vaping have prompted all levels of government to act, including a full report from the CDC that details the possible dangers of vaping. 
Two students were interviewed to share their thoughts on the issue of vaping in the school. One of them is a Freshman, Annaliese Johnson, who witnessed vaping at the school on her third day there. 
"I was walking into the bathroom and a girl with two freinds walked out, and as they walked past me one of them blew a vape cloud in my face. I freaked out!" Johnson said. More shocking was her estimation of vape abuse in the Freshman class.
"Not more than half, but a good portion of them vape," she said.
Senior Camden Martin was asked if she believed that vaping was a major problem in Capital. 
"Yes, because it's to the point where the administration feels the need to put up posters on why kids shouldn't vape in the bathroom." Martin said. As for its impact on the school itself, Martin said. It disrupts the learning environment.
The issue of vaping in the school was reflected upon by security officer Chris Johnston.
 "We were almost a nicotine free campus," he said, before vaping became an issue.
 When asked if he thought the anti-vaping campaign was working at Capital he told us he believed it was.
 "It is becoming a bigger issue to parents, and teachers are learning what to look for." 
Despite the crisis that vaping has become in the school Johnston was optimistic about the ability of the faculty to combat it.
 "There's always an opportunity to do better, and to be more vigilant." he said. 
The message overall was that progress is being made. The battle against vaping, and drugs in CHS is one that will likely continue for the foreseeable future. With the field of drug abuse constantly changing our school security is working diligently to keep our school safe and drug free.