Why are ASB & Leadership taught as classes?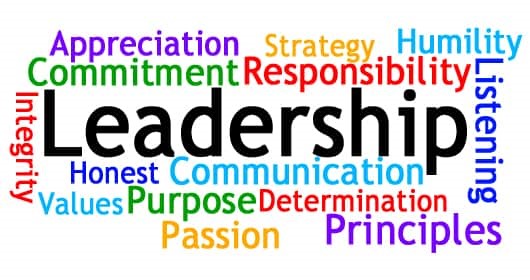 Hang on for a minute...we're trying to find some more stories you might like.
Certain classes at our school seem to have more real-life applicability. At least at their surface. I agree, also, that classes are what you make of them. Put effort in and you'll see results. Sit in the back and coast, you'll see that you have had no discernable impact and that you probably also wasted a lot of time just breathing air, which is a nice way of saying that you missed an opportunity.
Associated Student Body (ASB) and Leadership are two such classes that require investment from students and their subsequent action. We desperately need these kinds of courses. Activism and leadership take practice. It is so difficult to stand up against others in positions of authority and demand change and see it followed through. It takes skill, time and patience. Your opposition will wait you out and hope you become too frustrated to continue moving forward or that you will make a professional error in your frustration, become too upset and disqualify your request through anger.
Which brings me to our next need, as students. It is equally difficult to work with people and peacefully bring about change. Perhaps for some, it is easy to show up and wreak havoc. Harder still is to not set everything on fire and work from within the system.
Sadly, ASB and leadership have too few of these opportunities. The courses seem more focused on providing leadership opportunities in safe situations, not how to navigate obstruction or refusal. There is so much ASB and leadership could take on to bring about lasting change. I implore and encourage them to waste no further time playing it safe and set up an agenda for the rest of this year to frame next year's focus. Gender neutral bathrooms or single occupancy bathrooms, desk and chair combos that don't body shame, lunch opportunities and amounts that bring about healthy options for students meeting the needs of those who truly only eat food while at school, implementing a gender-neutral skyward where boy and girl aren't the only options for teachers to refer to and, likewise, making preferred pronouns a common practice within all classrooms.
If these courses are uncomfortable with these levels of change, maybe there needs to be another class, then. Leadership can stick with the student store and community involving posters…then maybe we have a class about inclusion, social justice, or maybe it is called: ACT NOW. It would be too bad, of course, if ASB and leadership didn't use their coveted, elected positions to represent the needs of the school…the needs that don't have a lot of voice, the voices that fear being mocked and trolled in a setting where it is easy to do, hiding behind money and privilege rather than working in actual service.