This Week In Music: Billie Eilish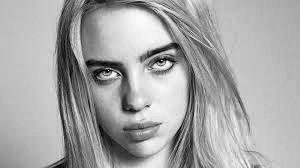 Hang on for a minute...we're trying to find some more stories you might like.
This week in music we have Billie Eilish's newest song "Come Out and Play" from collaborating with Apple to bring forth a song to help with Apple's holiday campaign. This is unexpected due to her original moody start of power and wearing the 'crown'.
Billie Eilish is an artist starting up in 2016, on Soundcloud with Ocean Eyes, a semi slow paced song with an intimidating beat. She is well loved by her fans and despite being 17 she has made a solid career for herself. Most of her songs hold a meaning that try to push forward advancement.
Nowadays there is quite a bit of strange music and BIllie Eilish is a lovely break from all of that hot garbage.
Despite all the praise the song is okay, The song itself isn't bad, in fact it holds a certain nostalgia. This is due to the reason that it sounds a bit like "Shiver" by Lucy Rose, but that's mere coincidence, both songs are set in different chords and use similar instruments.
But it was quite a lovely turn for music to try and be up lifting.
Tomas Chamorro-Premuzic says that, "The choice of a particular musical genre is driven mostly by our social identity." Which means it can be very difficult for people to get into to certain types of music.
A person who listens to classical may be considered smart but this doesn't line up with everyone. Such means everyone has different musical standards, as another person said, "fast paced music has to have a beat in order for me to listen."
               Though many people do find this song peaceful and well meaning, it does five a sense of powerful 'bring your true self out vibes, as Thomas Bleach a more experienced reviewer said, "they've created a magical little track to coincide with the gift sharing ad that has a huge vulnerability to it.
If  a person is hunting down an artist that misses the olden days of music, Billie Eilish is the way to go.
If not, they might still like it due to the soft and mellow tones and meanings of each song.
Billie is a great artist who interacts with her fans and gives them constructive criticism if they try to sing her songs, this is an excellent trait for an artist to have. So check her out if you haven't.